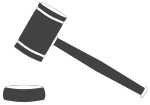 Judges Needed
We need 4 judges for every tournament otherwise it's $100 per judge we don't provide. Judging can seem daunting for those who haven't done it before but it's designed to be straight forward and simple! We'll be hosting another Judging 101 session Friday, January 18 at 4pm for those of you interested. Please email
burnsvillespeechteam@gmail.com if you will be attending. You need to be available for all rounds throughout the day to be able to judge. You can leave early if you aren't scheduled for a final round but you need to be available for that possibility. Judging typically starts at 9 and ends at 3:30.
---
Speech Judge Handbook
Everything you need to know about judging – put together by the Eagan Speech Team.
  

download
---
Excel Spreadsheet Example
This spreadsheet helps you stay organized when ranking competitors.
   


download